Liftoff®: Tropical Fruit Force 30 Stick Packs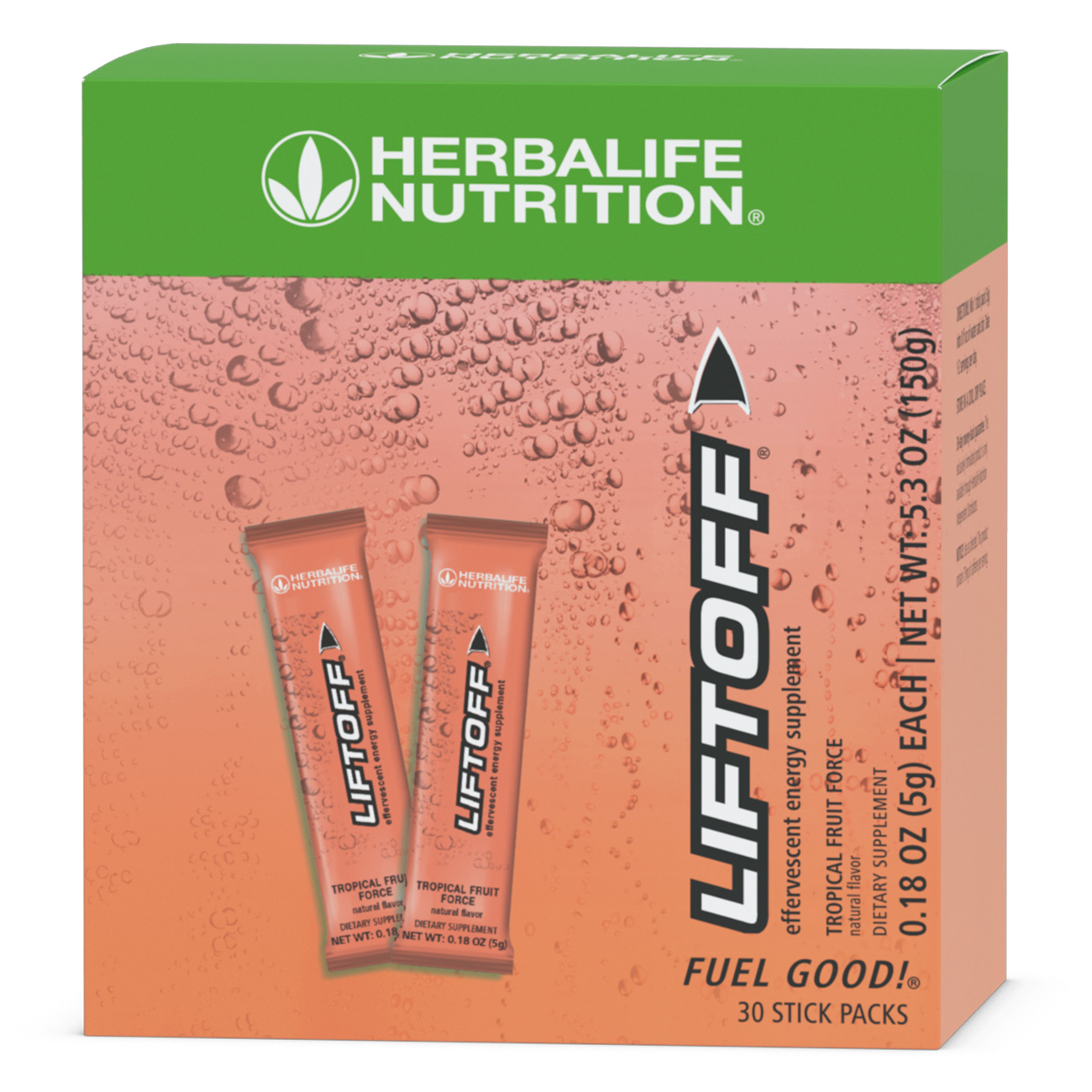 SKU 207K
Price $79.30
Overview
We took everything you love about our energy-supporting Liftoff® tablets and placed them in a powder form. These convenient powder stick packs are perfect for whenever you need an invigorating boost on the go!*
Key Benefits
75 mg of caffeine
15 calories
0 g sugar
Supports brain function, accelerates memory recall† and helps reduce the feeling of mental fatigue with ginsenosides*
Specially formulated with 351 mg of a unique energy blend that includes panax ginseng, L-taurine, caffeine, guarana extract and inositol
Contains Vitamin C and energy-supporting B vitamins: B1, B2, B3, B5, B6, B7 and B12*
Caffeine is naturally a thermogenic and temporarily increases your metabolism*
Usage
Mix one serving (5 g, one stick pack) with 8 fl. oz. of water
Enjoy as a morning or midafternoon pick-me-up‡
*These statements have not been evaluated by the Food and Drug Administration. This product is not intended to diagnose, treat, cure or prevent any disease.
†Temporary benefit based on consumption of ginseng by healthy young adults.
‡Limit caffeine to 200 milligrams per sitting and about 400 milligrams of caffeine per day.