Best Defense®: Orange Boost 10 Tablets per Tube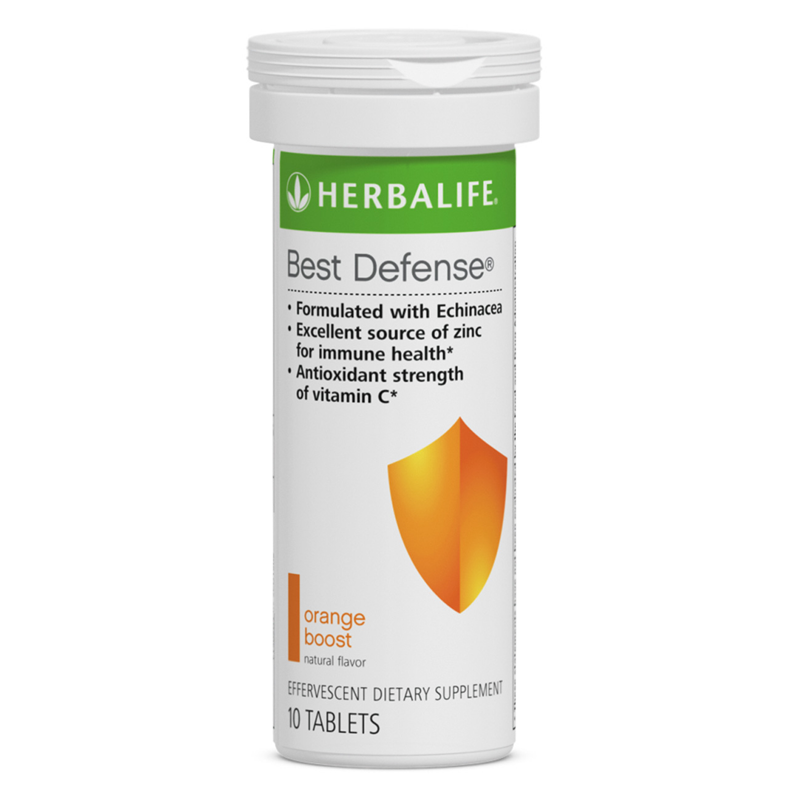 SKU 1502
Price $16.55
Overview
Support your immune system when you need it the most with Best Defense®.* Enjoy this naturally flavored effervescent dietary supplement.
Key Benefits
Formulated with echinacea to support immune health*
1,000 mg of Vitamin C, a powerful antioxidant*
Contains 8 mg of zinc to support the body's immune function*
Convenient for on-the-go use
Usage
Drop one effervescent tablet in 8 fl. oz. of water, let fully dissolve and drink
Enjoy in hot or cold water
Take up to two times per day as needed
*These statements have not been evaluated by the Food and Drug Administration. This product is not intended to diagnose, treat, cure or prevent any disease.