Formula 1 Healthy Meal Nutritional Shake Mix: Pumpkin Spice 750g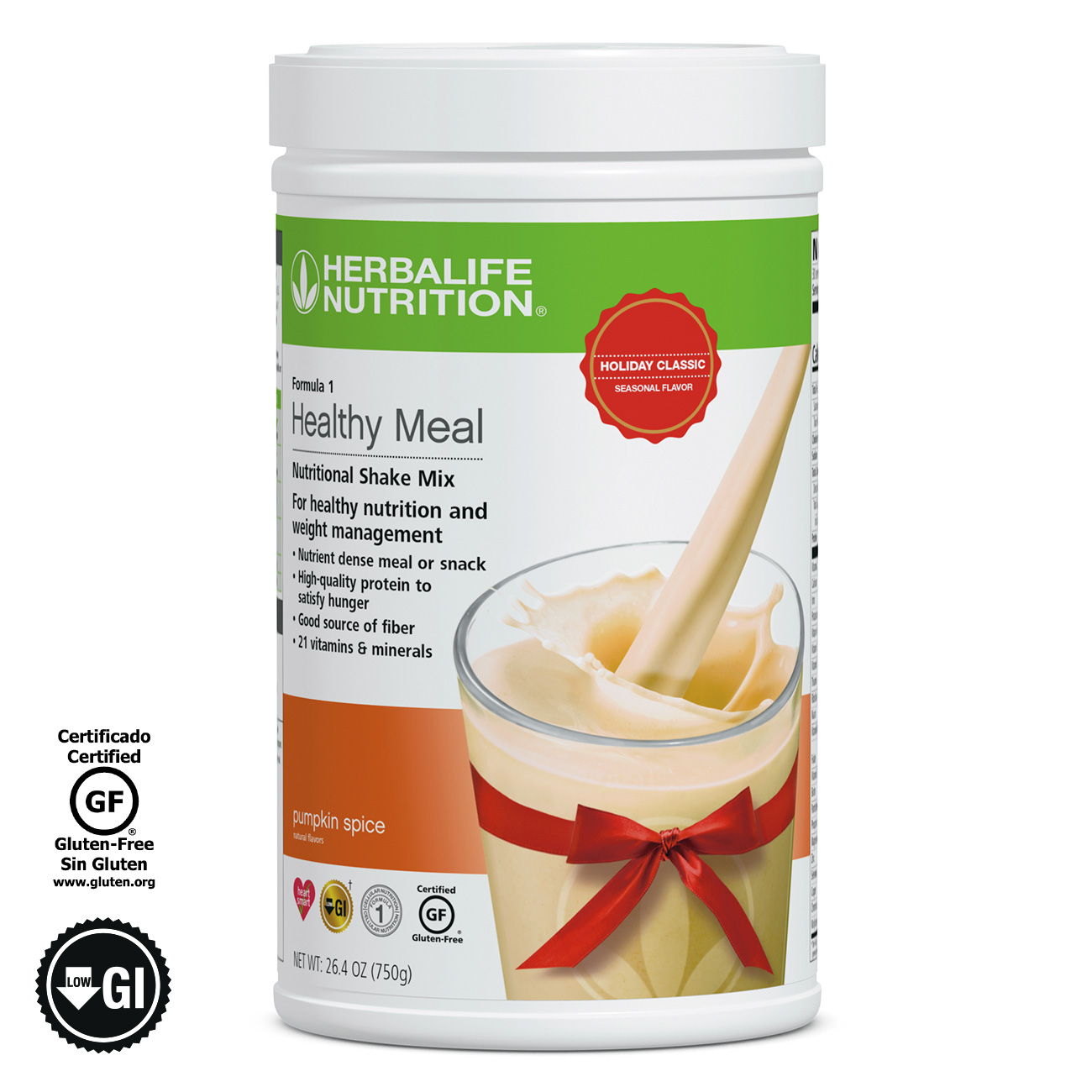 SKU 1130
Price $54.55
Overview
Enjoy this rich, creamy shake with a delicious blend of pumpkin and cinnamon flavors that's sure to add some spice to your fall. Keep your weight-management goals on track with this tasty seasonal treat while supplies last!
As one of the essential building blocks for many cell components in your body, protein is vital to a healthy diet. Protein helps to satisfy hunger, build muscle tissue, maintain lean muscle mass and provide energy. Consuming 25 grams of soy protein a day as part of a diet low in saturated fat and cholesterol may help reduce the risk of heart disease. One serving of Formula 1 provides 9 grams of soy protein.


Key Benefits
17 to 24 g† of protein to satisfy hunger
Good source of fiber
21 vitamins and minerals
Suitable for vegetarians‡
Suitable for diabetics§
Gluten-free
Low GI**
†When prepared with 8 fl. oz. of nonfat milk or one serving (2 scoops) of Protein Drink Mix.
‡ Products that do not contain any meat, poultry, fish, seafood or insects.
§Herbalife Nutrition products do not treat diabetes, but diabetics can use them.
**On the basis of laboratory tests of the formula for Glycemic Index (GI) value, this is a low-GI food.
Usage
Gently shake the canister prior to each use, as contents may settle
Blend or stir 2 scoops with 8 fl. oz. of nonfat milk to enjoy 17 to 24 g of protein
Create your own Formula 1 recipes by mixing with fresh fruit, vegetables and ice