Herbalife SKIN® LycoGlow™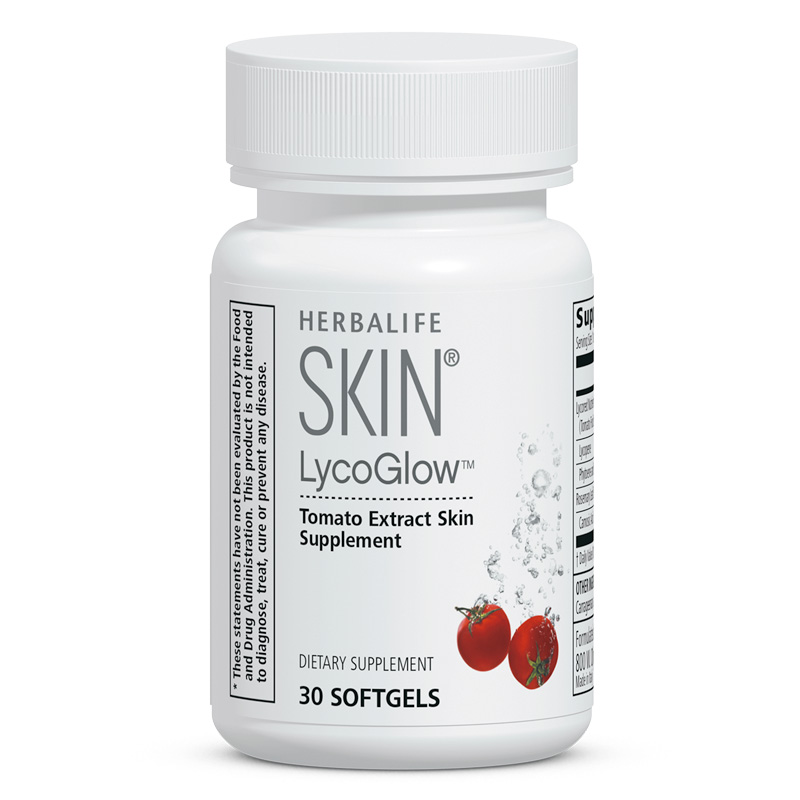 SKU 177K
Price $75.45
Overview
Take a holistic approach to your outer wellness with Herbalife SKIN® LycoGlow™. This once-daily supplement is specifically designed with tomato extract to foster and nourish skin from the inside out.*
Herbalife SKIN® LycoGlow™ features carotenoids from tomato extract, which the body does not produce on its own, and may support skin radiance.* The carotenoids provide antioxidant activity to neutralize free radical damage in the skin to support the skin's response to sun exposure, and may support smooth, firm skin and a radiant glow.*†
Key Benefits
Gives your body an allover healthy glow that starts from within*
Support skin smoothness, brightness and firmness with tomato extract*
Lycopene, phytoene, and phytofluene from tomato extract and carnosic acid from rosemary support skin appearance*
Formulated with tomato and rosemary extracts, which provide antioxidant protection to help neutralize free radical damage*
Usage
For men and women
Take one softgel daily
Combine with the complete Herbalife SKIN® line to elevate your radiance*
Take with Herbalife SKIN® Collagen Beauty Booster to support skin's appearance.
*These statements have not been evaluated by the Food and Drug Administration. This product is not intended to diagnose, treat, cure or prevent any disease.
†This product is not a substitute for topical sunscreen. We recommend continuing your daily Herbalife SPF 30 product regimen.