HERBALIFE V Plant-Based Immune Support*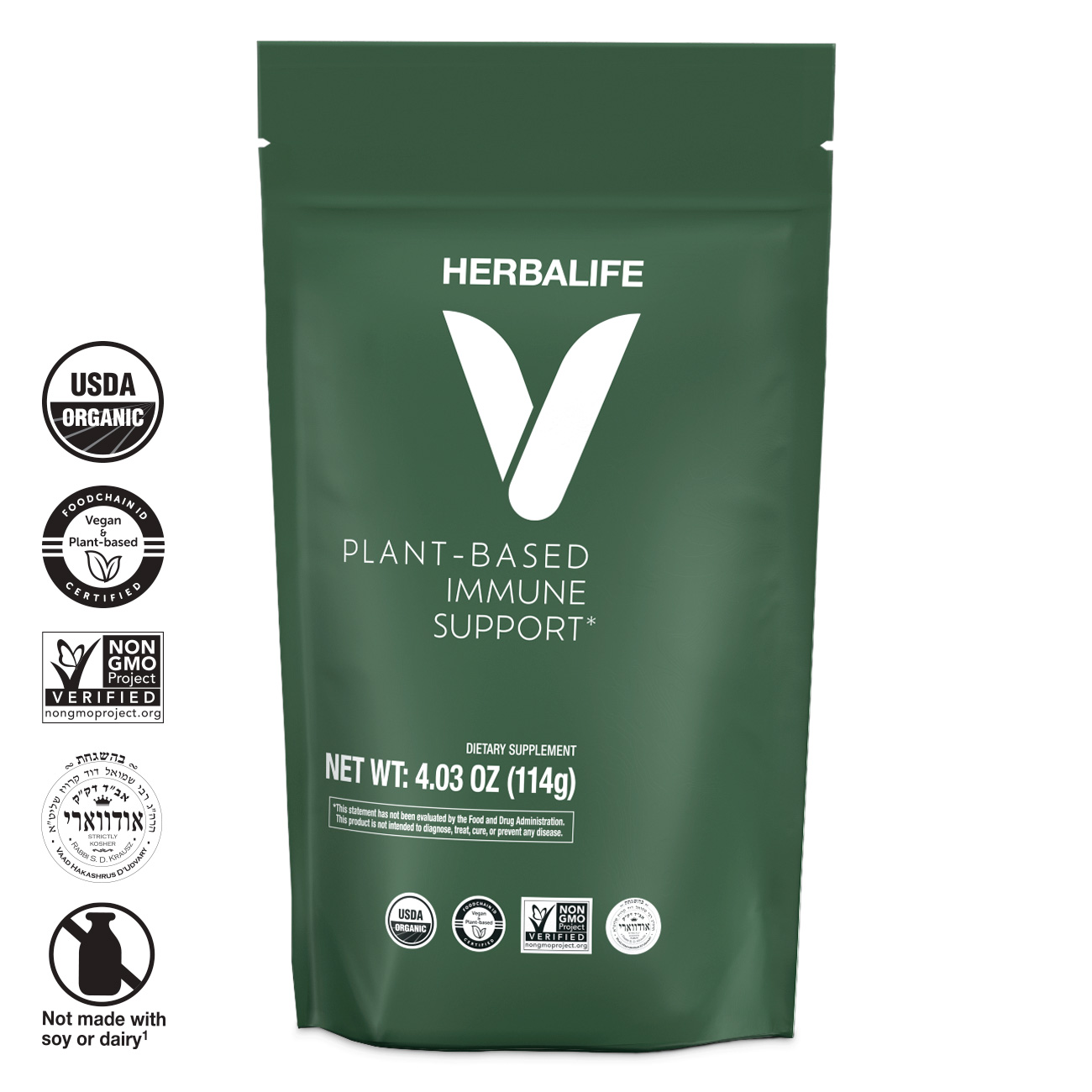 SKU 257K
Price $40.60
Overview
Your immune system is constantly under attack. Fight back with HERBALIFE V Plant-Based Immune Support.* Made with an organic blend of ingredients such as elderberry, acerola cherry, reishi mushrooms, Vitamins C and D, and zinc, this powder supplement is a simple and delicious way to nourish your body's natural defense system all year long.*
HERBALIFE V Plant-Based Immune Support* is made with plant-powered ingredients you can trust that are certified organic, non-GMO, vegan and Kosher.
Discover More
All You Need to Know About HERBALIFE V
Key Benefits
Helps balance and support daily immune health*
An easy and convenient way to increase your intake of important vitamins and minerals
Excellent source of zinc and Vitamins C and D
One serving contains 167% daily value of Vitamin C
Vitamin C provides antioxidant benefits*
Sweetened with organic monk fruit extract·   
Usage
·      Gently shake the pouch prior to each use, as contents may settle
·      Mix 2 tsp. (approximately 6 g) into 6 to 8 fl. oz. of cold water or your favorite beverage. Blend, shake or briskly stir until fully dissolved.
·      Take once a day
*These statements have not been evaluated by the Food and Drug Administration. This product is not intended to diagnose, treat, cure or prevent any disease.