Herbalife24® BCAAs: Green Apple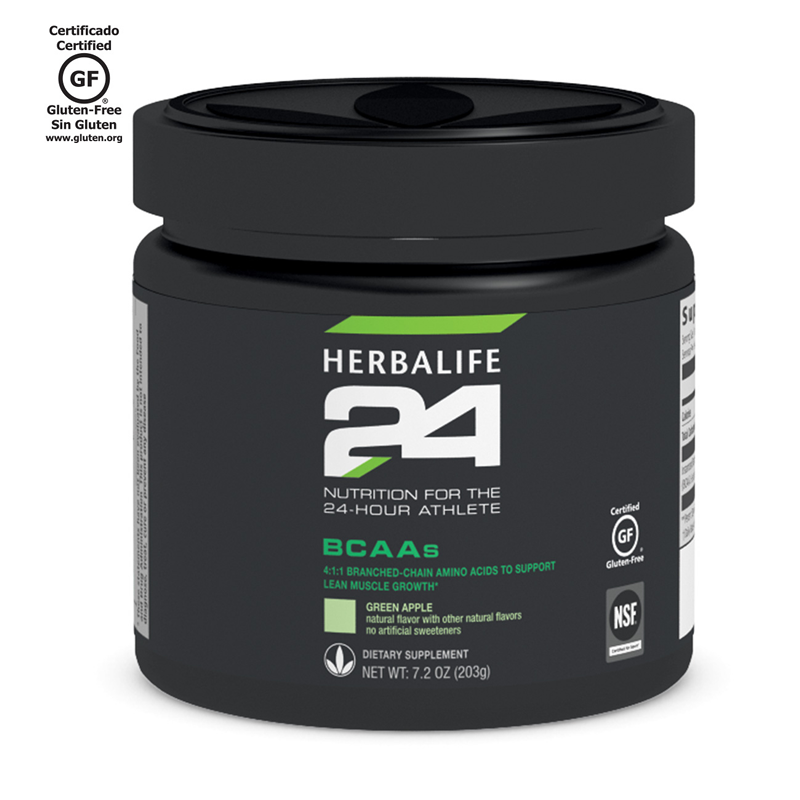 SKU 298K
Price $39.00
Overview
Spark muscle growth and recovery with Herbalife24® BCAAs, which provide 5 g of branched-chain amino acids, including 3 g of Leucine. Consume before or during your workout to help preserve lean muscle by stopping muscle breakdown. With 25 calories per serving and a crisp green apple flavor, BCAAs are the perfect addition to your healthy, active lifestyle.
Key Benefits
Build and retain lean muscle*
Stimulate muscle growth*
Curb muscle breakdown* (4:1:1 ratio of Leucine to Valine to Isoleucine)
Support muscle recovery*
Maximize your results
5 g BCAAs, including 3 g Leucine
Tested clean of stimulants
Less than 1 g of carbohydrates
NSF Certified for Sport®†
               * Tested – Clean of athletic-banned substances
               * Verified – Meets label claims and contaminant test criteria
               * Audited – Manufacturing facility is GMP compliant
Usage
Mix one scoop (about 7 g) in 14 fl. oz of water 1–2 times a day before or during your workout.


*These statements have not been evaluated by the Food and Drug Administration. This product is not intended to diagnose, treat, cure or prevent any disease.
†Certified for Sport® is a registered trademark of NSF International.