Herbalife24® Formula 1 Sport: Creamy Vanilla 780g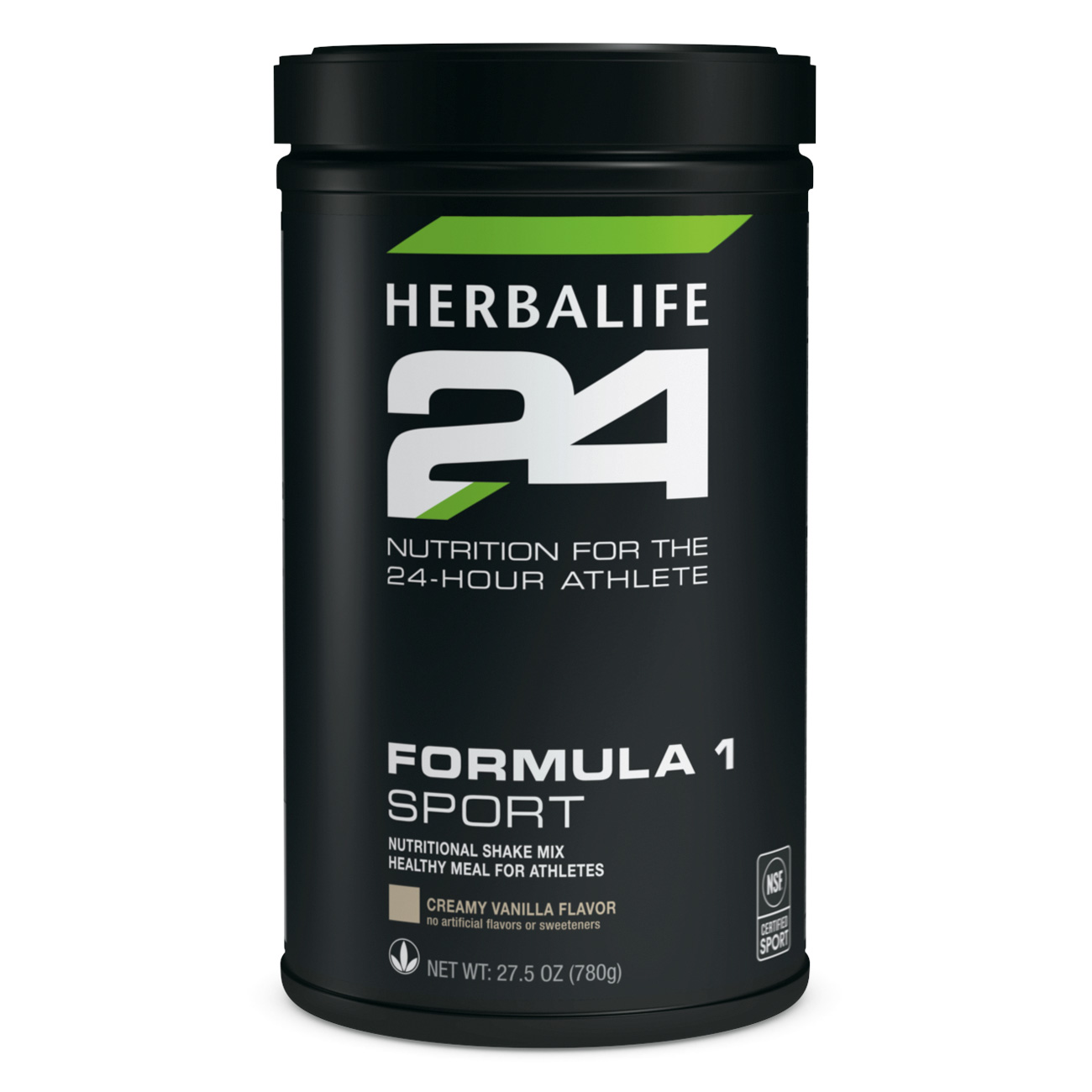 SKU 1412
Price $59.55
Overview
Quality performance starts with solid nutrition. Herbalife24® Formula 1 Sport is an easy to consume balanced nutritional shake mix that provides the proteins, carbohydrates, vitamins and minerals that establish a strong nutritional foundation for performance. Enjoy it in two great-tasting flavors.

Protein is vital to a healthy diet, as it's one of the essential building blocks for many cell components in your body. Protein helps satisfy hunger, build muscle tissue, maintain lean muscle mass and give you energy.

Key Benefits
9 g of milk protein help support lean muscle mass
90 calories
1,500 mg* of L-glutamine support muscle growth and immune function
Healthy meal for athletes
Carbohydrate blend provides immediate and sustained energy
Antioxidant support
NSF Certified for Sport®†

Tested – Clean of athletic-banned substances
Verified – Meets label claims and contaminant test criteria
Audited – Manufacturing facility is GMP compliant
Usage
Gently shake the canister prior to each use as contents may settle.
Blend or stir 2 scoops of Formula 1 Sport with 8 oz. of water or nonfat milk.
Create your own Formula 1 Sport recipes by mixing with fresh fruit and ice
*L-glutamine content is a combination of free amino acids and those naturally occurring in protein.
†Certified for Sport® is a registered trademark of NSF International.