Herbalife24® Rebuild Strength Single-Serve Packets: Chocolate (10 count)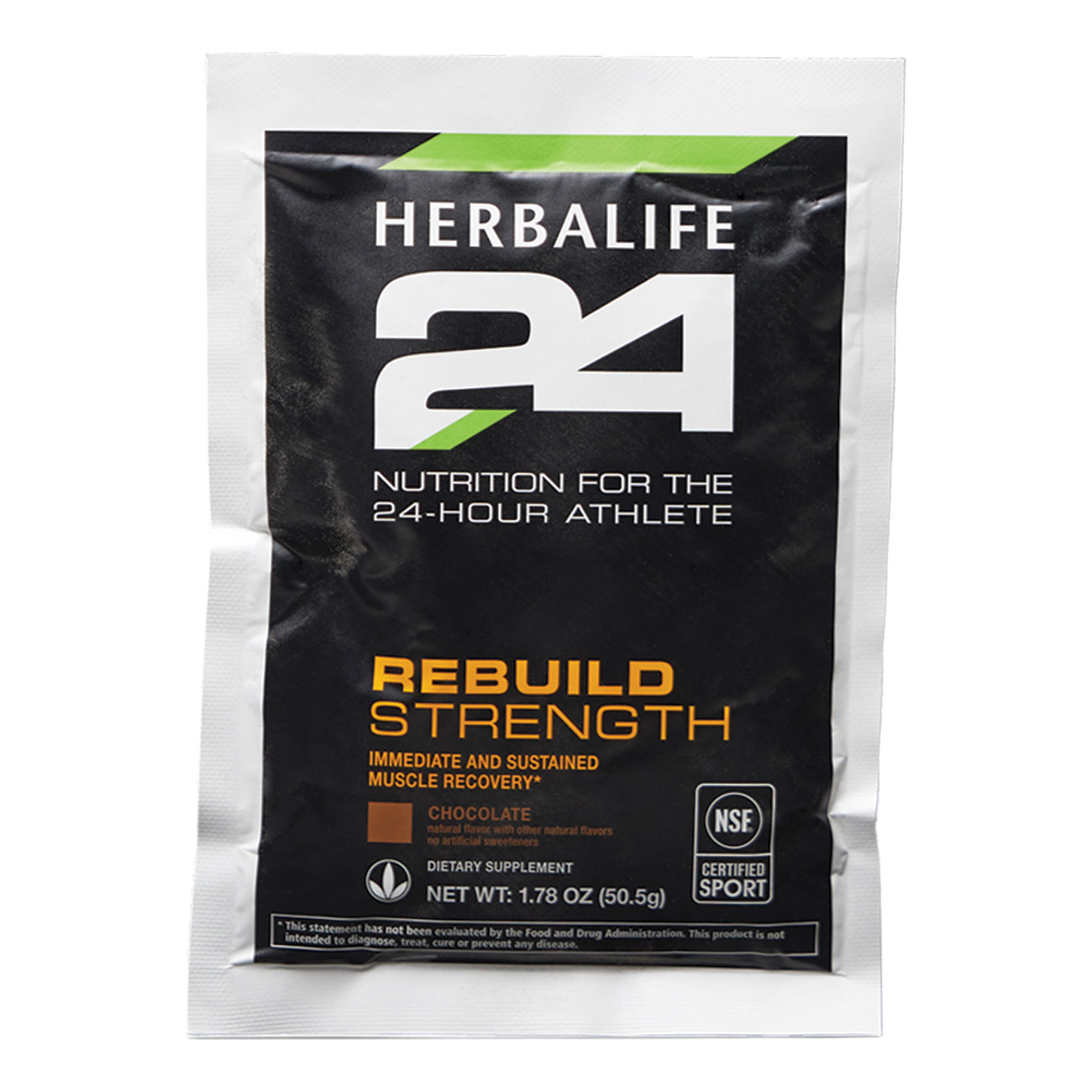 SKU 334K
Price $36.35
Overview
Recover, repair and support the growth of your muscles immediately after your workout, no matter where your workout takes you. Herbalife24® Rebuild Strength Chocolate is a shake that helps rebuild fatigued muscle over a multi-hour period.* Its carbohydrate blend supports the delivery of amino acids for muscle synthesis to help enhance muscle recovery.*
Protein is vital to a healthy diet, as it's one of the essential building blocks for many cell components in your body. Protein helps satisfy hunger, build muscle tissue, maintain lean muscle mass and give you energy.
Learn more about Herbalife24® products
Benefits
24 g of whey and casein proteins per serving create a rapid and sustained protein-building state*
190 calories per serving
Tri-core protein-amino blend of free amino acids, whey and casein proteins help rebuild muscle and speed recovery*
L-glutamine supports immune function and promotes muscle repair*
Iron essential for red blood cell production*
Branched-chain amino acids support muscle growth*
NSF® Certified for Sport®†

Tested – Clean of athletic-banned substances
Verified – Meets label claims and contaminant test criteria
Audited – Manufacturing facility is GMP compliant
Usage
Mix 2 scoops or the contents of one packet with 8 oz. of water or liquid of your choice and shake
Consume one shake per day within 30 minutes following physical activity
*These statements have not been evaluated by the Food and Drug Administration. This product is not intended to diagnose, treat, cure or prevent any disease.
†Certified for Sport® is a registered trademark of NSF.