Liftoff®: Ignite-Me Orange 100 Tablets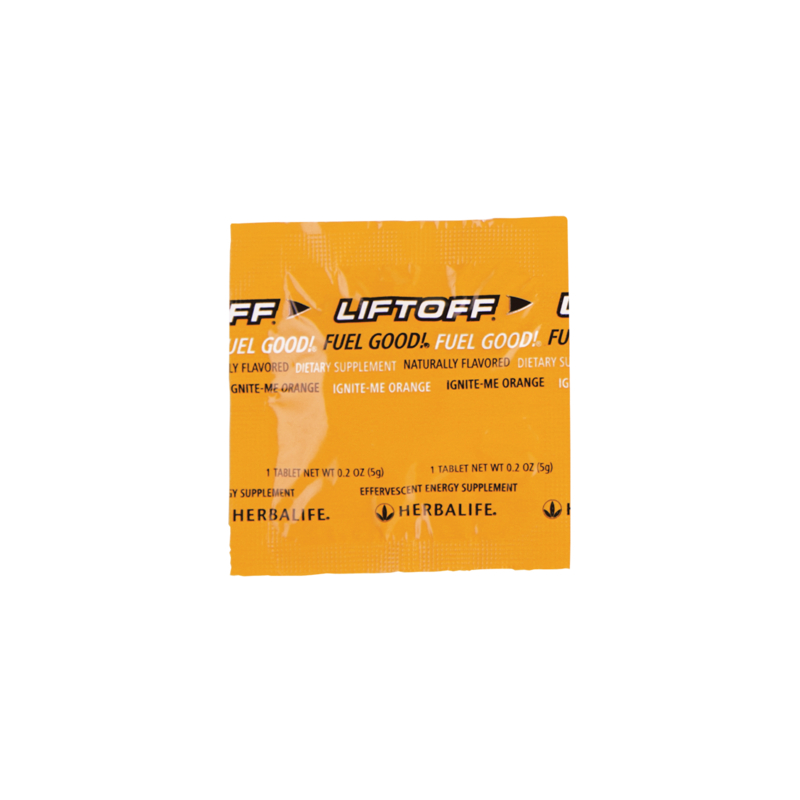 SKU 160K
Price $264.15
Overview
Beat the afternoon energy slump and stay alert and focused with the refreshing boost from Liftoff®.* This effervescent dietary supplement is available in a variety of delicious flavors. The tablets are individually wrapped and contain caffeine to help you increase your feeling of energy and support your mental alertness* while on the go.

Key Benefits
75 mg of caffeine
15 calories
0 g sugar
Supports brain function, accelerates memory recall† and helps reduce the feeling of mental fatigue with ginsenosides*
Specially formulated with 351 mg of a unique energy blend that includes Panax ginseng, L-taurine, caffeine, guarana extract, and inositol
Contains Vitamin C and energy-supporting B vitamins: B1, B2, B3, B5, B6, B7, and B12*
Caffeine is naturally a thermogenic and temporarily increases your metabolism*
†Temporary benefit based on consumption of ginseng by healthy young adults.
Usage
Drop one tablet in 8 oz. of water and let dissolve.
Enjoy one to two servings per day.
*These statements have not been evaluated by the Food and Drug Administration. This product is not intended to diagnose, treat, cure or prevent any disease.