Personalized Protein Powder 12.7 Oz.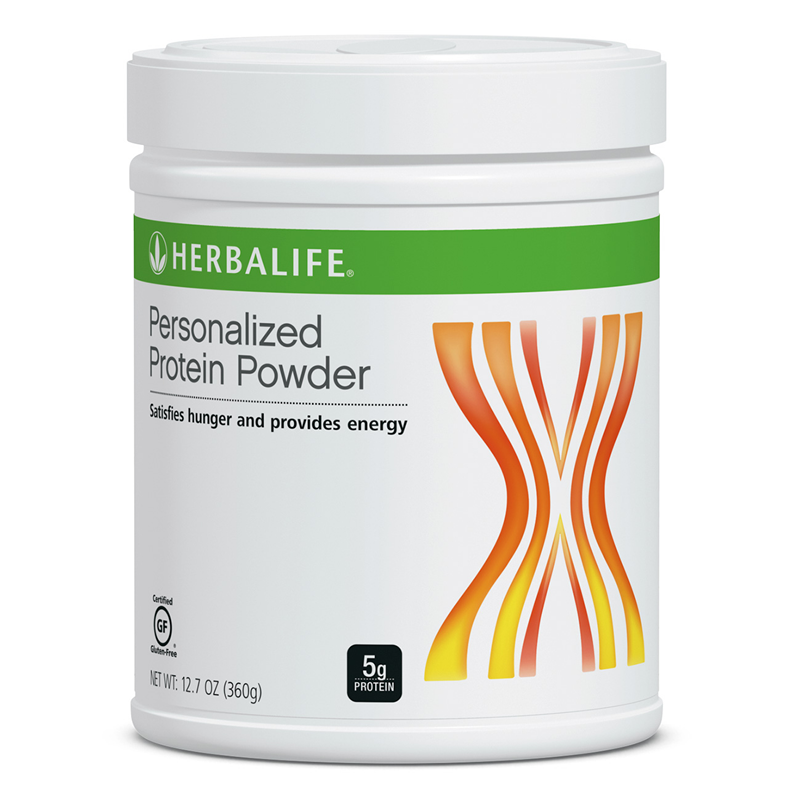 SKU 0194
Price $47.35
Overview
Feel fuller longer and maintain your energy level between meals with Personalized Protein Powder. Simply add this high-quality, gluten-free and nonfat protein blend to your Formula 1 shake or into other meals to boost your protein intake and support your weight-management and fitness goals.
Protein is vital to a healthy diet, as it's one of the essential building blocks for many cell components in your body. Protein helps satisfy hunger, build muscle tissue, maintain lean muscle mass and give you energy.

Key Benefits
5 g of soy and whey protein per serving
Provides all 9 essential amino acids
20 calories per serving
0 g sugar
Nonfat protein to satisfy hunger
Helps build and maintain lean muscle mass
Usage
Gently shake the canister prior to each use as contents may settle.
This plain, unsweetened formula can be added to your Formula 1 shake or stirred into other foods and beverages, including cereal, yogurt, sauces and soups.
Take 1 to 4 tablespoons per day.
Women should add up to 2 tablespoons (10 g of protein) to each Formula 1 shake, and men should add up to 3 tablespoons (15 g of protein).