Prolessa® Duo: 7-Day Program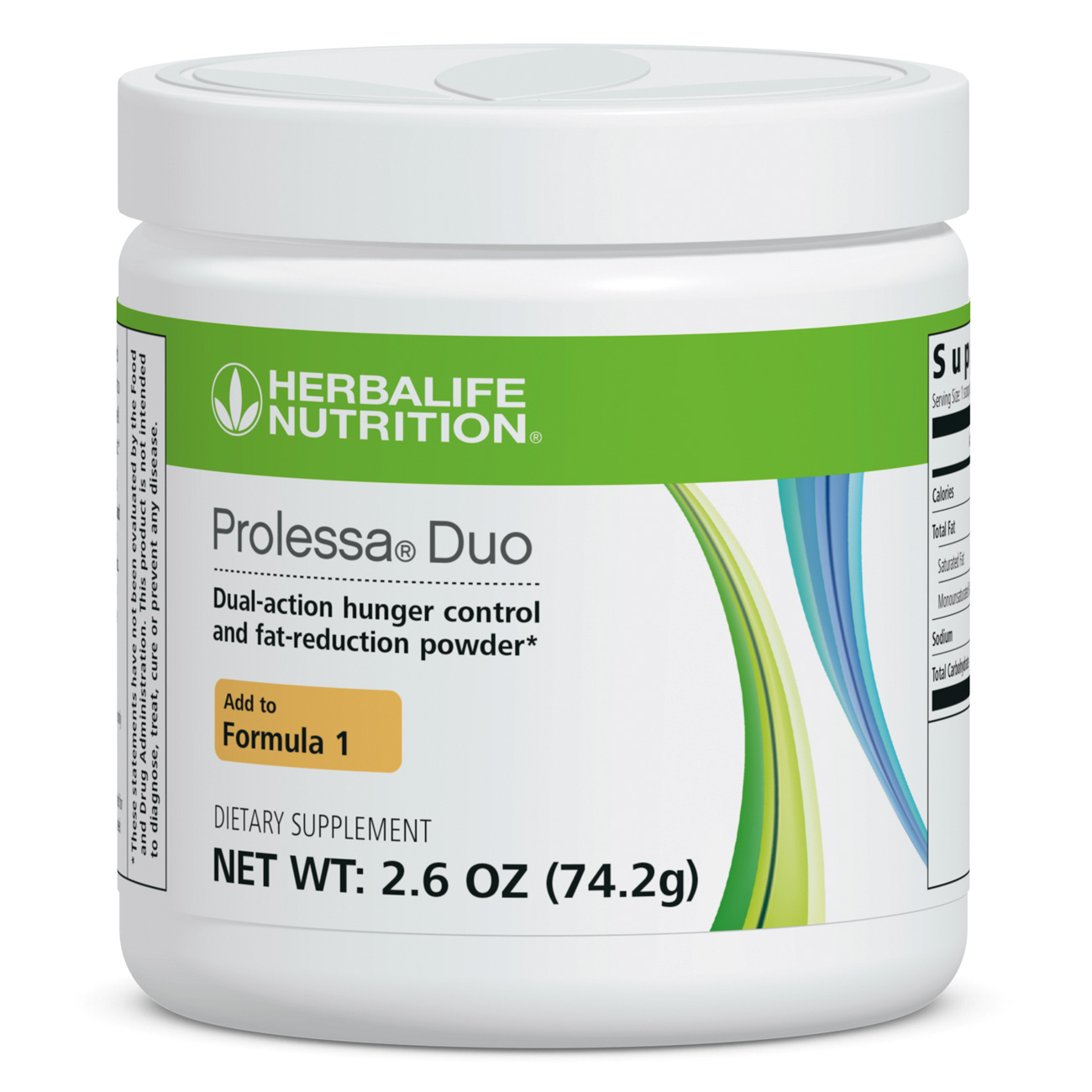 SKU 1095
Price $38.30
Overview
Support your weight-loss program with this dual-action formula that helps control hunger and reduce fat.* Add Prolessa® Duo one time per day to your morning or afternoon Formula 1 shake, whenever snacking or overeating may be a challenge. Choose from our 7-Day Program or 30-Day Program options.
Key Benefits
Conjugated linoleic acid helps decrease body fat*
A unique emulsion of palm and oat oils helps to reduce calorie intake and provide a feeling of fullness*
Clinically tested ingredients
Stimulant-free
Usage
Gently shake the canister prior to each use as contents may settle.
Make your Formula 1 shake as usual, add 1 scoop (10.6 g) of Prolessa® Duo and mix for an additional 5–10 seconds.
Use Prolessa® Duo one time per day by adding it to your morning or afternoon Formula 1 shake, milk or yogurt.
Not suitable for acidic or hot drinks.
NOTICE: Some individuals may experience digestive discomfort when consuming this product. Use as directed. This product is not recommended for pregnant or lactating women. Keep out of the reach of children. Please seek your physician's advice if you are on a weight loss program.
*These statements have not been evaluated by the Food and Drug Administration. This product is not intended to diagnose, treat, cure or prevent any disease.