Active Fiber Complex: Apple 8.5 Oz.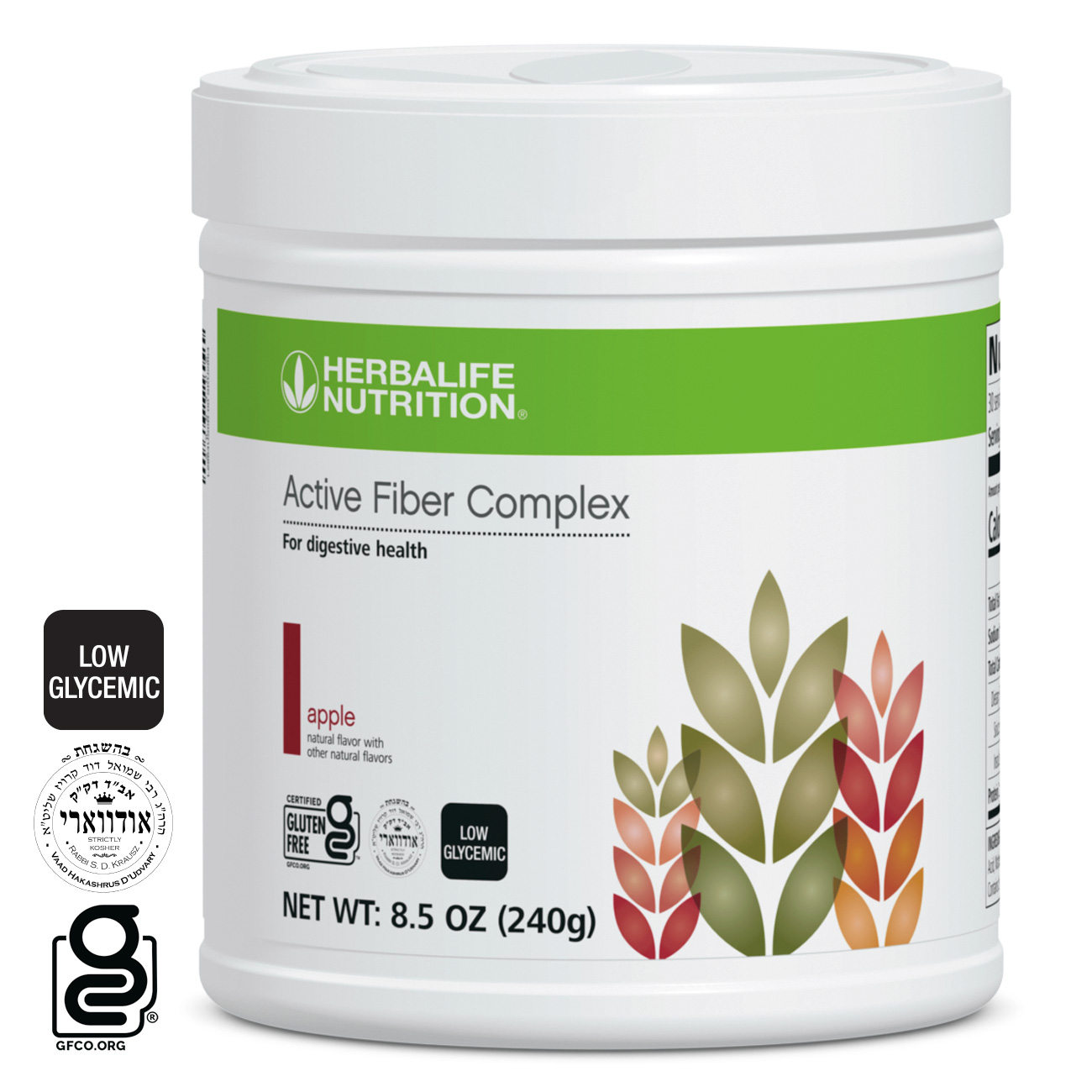 SKU 2864
Price $38.15
Overview
Promote regularity in your digestive system by adding Active Fiber Complex to your daily routine. This gluten-free product is delicious on its own or when added to your favorite shake, juice or tea.
Fiber aids in digestion, provides a sense of fullness to curb your appetite, and helps friendly digestive bacteria thrive.* The average American falls far short of the daily fiber recommendation of 28 grams. Most of us only eat about 14 grams per day, which means we may be missing out on the health benefits.




Key Benefits
6 g of fiber
Promotes regularity
Supports growth of friendly intestinal bacteria*
Works great with Simply Probiotic; add to Formula 1 for a tasty shake recipe
Suitable for vegans‡**
Suitable for diabetics§**
Usage
Mix 1 scoop with 8 oz. of water
For optimal experience, add to your favorite Herbalife Nutrition shake, tea or aloe beverage
*Four servings per day.
**Herbalife Nutrition designation.
‡Products that contain no animal or animal by-products whatsoever, including dairy and eggs. No animal ingredients or by-products are used in the manufacturing process and no animal testing is performed on the final product.
§Herbalife Nutrition products do not treat diabetes, but diabetics can use them.