Advanced Program Piña Colada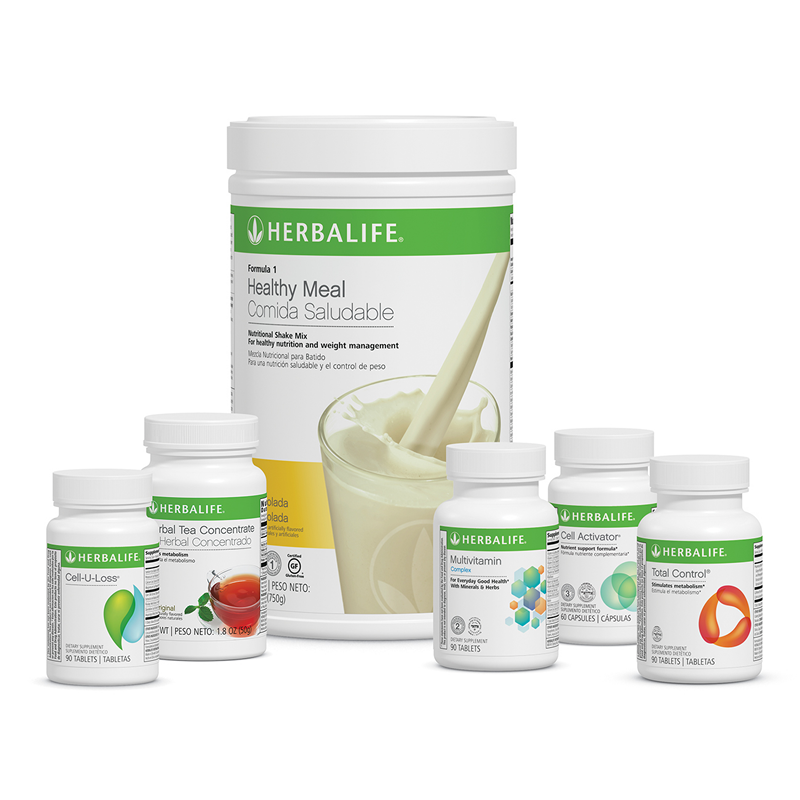 SKU 3496
Price $238.35
Overview
Enhance your weight management‡ efforts with the Advanced program.
Key Benefits
Includes all Quickstart program products, plus:
Total Control® with caffeine that stimulates metabolism*†
Cell-U-Loss® with corn silk to support fluid balance*
Usage
Choose the kit featuring the Formula 1 Healthy Meal Nutritional Shake Mix flavor you prefer. To support your Weight Management program,‡ use the Weight Management Enhancers included in your program as recommended on the label.*
*These statements have not been evaluated by the Food and Drug Administration. This product is not intended to diagnose, treat, cure or prevent any disease.
†Herbal Tea Concentrate provides 85 mg of caffeine per serving and Total Control® provides 82 mg of caffeine per serving. It is recommended that products containing caffeine be used by healthy adult consumers and not recommended for those sensitive to caffeine. Pregnant or nursing women, individuals with medical conditions, or those taking medications should consult with a health care professional before use.
‡A healthy weight-management program should include modest calorie intake, a balanced diet and regular physical activity.