Beverage Mix: Wild Berry 9.88 Oz.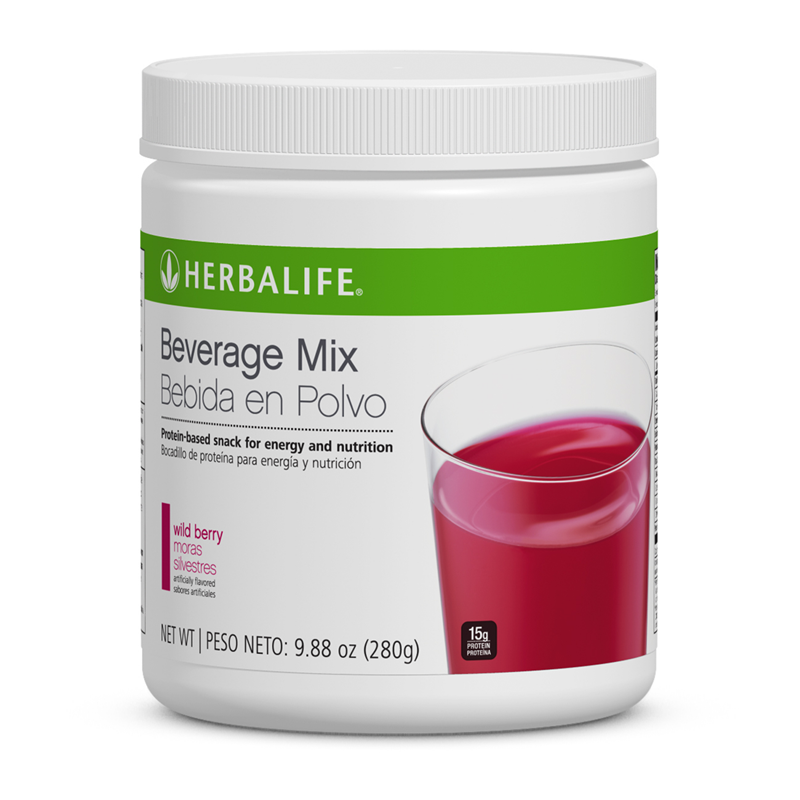 SKU 3119
Price $34.50
Overview
Enjoy an energy burst in two fruity flavors with this delicious and nutritious protein snack that helps satisfy hunger cravings between meals.

Protein is vital to a healthy diet, as it's one of the essential building blocks for many cell components in your body. Protein helps satisfy hunger, build muscle tissue, maintain lean muscle mass and give you energy. And when you consume 25 g of soy protein a day, as part of a diet low in saturated fat and cholesterol, you may reduce the risk of heart disease.
Key Benefits
15 g of protein (good source) help boost your energy while satisfying hunger between meals
0 g sugar*
70 calories
Usage
Gently shake canister a few times before opening
Blend or stir two scoops with 8 fl. oz. of water and enjoy
Take midmorning and/or midafternoon to satisfy cravings and help meet your daily personal protein requirements
Add to your Formula 1 shake for an extra boost of protein
*Not a low or reduced-calorie food