Herbal Tea Concentrate Single-Serve Packets: Chai with non-GM Ingredient 30 packets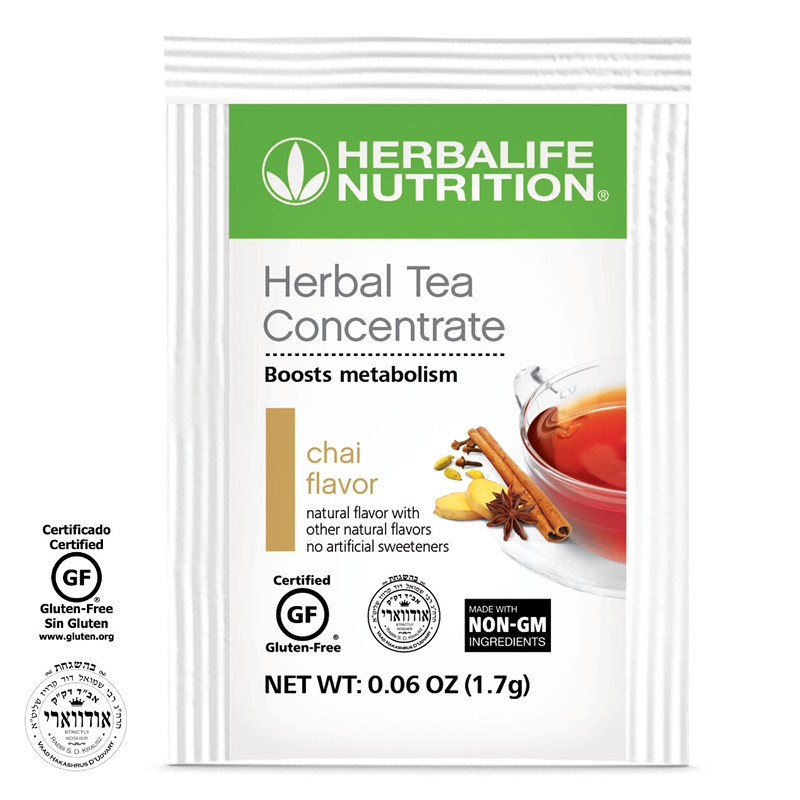 SKU 319K
Price $38.75
Overview
Product Overview
Enjoy a refreshing boost of energy on the go with convenient Herbal Tea Concentrate Single-Serve Packets! Available in four delicious flavors, it's the perfect amount for a single serving of refreshing tea or combine it with other Herbalife products to customize your tea – no measuring, no mess!
Key Benefits
Jump-starts thermogenic activity†
Boosts the feeling of energy†
Provides antioxidant support
Instant and low-calorie
†Caffeine is known for its natural thermogenic (metabolism-boosting) benefits and green tea for its antioxidant properties.
Usage
Mix one full packet (1.7 g) of Herbalife Tea Concentrate with 6 to 12 fl. oz. of hot or cold water
Enjoy two servings per day