Quickstart Program French Vanilla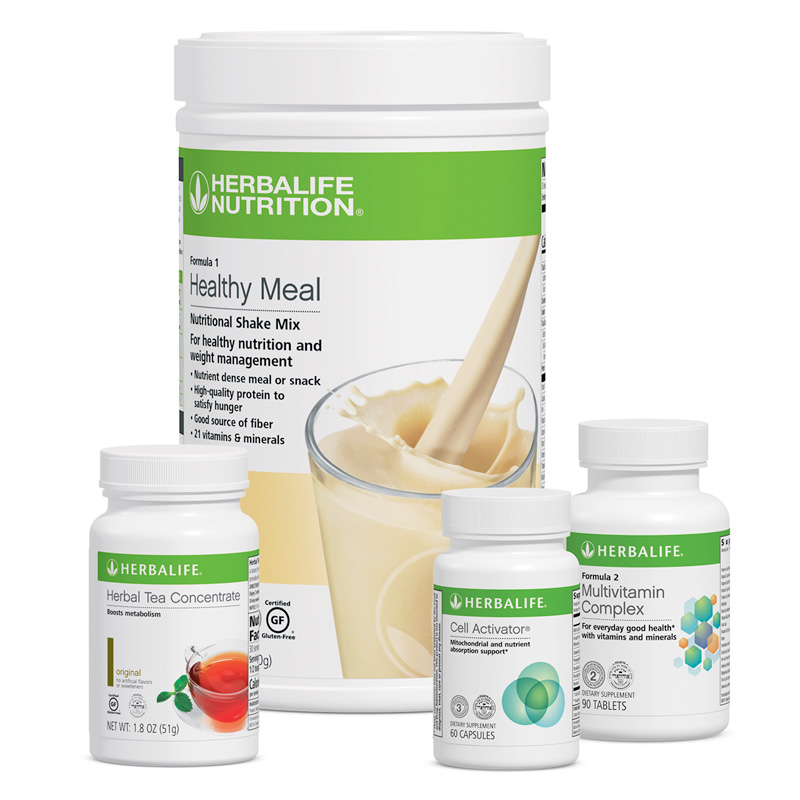 SKU 4799
Price $157.40
Overview
Get on the path to a healthy lifestyle with this easy-to-follow program. The Quickstart program can help you achieve healthy weight management‡ and Cellular Nutrition.
Key Benefits
Includes the basics for weight management‡:
                * Three Core Products
Formula 1 Healthy Meal Nutritional Shake Mix provides 9 g of protein, fiber and up to 21 vitamins and minerals.
Formula 2 Multivitamin Complex provides 21 essential micronutrients, including antioxidant vitamins. Promotes healthy bones, skin and hair with Vitamin C, copper, zinc, riboflavin, B6, biotin, and niacin.*
Formula 3 Cell Activator® supports mitochondrial function with alpha-lipoic acid and may help the body's absorption of micronutrients with aloe vera.*

                * Plus
Herbal Tea Concentrate (1.8 oz), contains caffeine, which jump-starts your metabolism and provides a boost to help you feel revitalized.
Usage
Choose the kit featuring the Formula 1 Healthy Meal Nutritional Shake Mix flavor you prefer. To support your Weight Management program‡, use the Weight Management Enhancers included in your program as recommended on the label.*
‡A healthy weight-management program should include modest calorie intake, a balanced diet and regular physical activity.
*These statements have not been evaluated by the Food and Drug Administration. This product is not intended to diagnose, treat, cure or prevent any disease.